The Cartridge at a Glance
You access the Lionbridge Cartridge for Salesforce Commerce Cloud (Cartridge) by selecting Merchant Tools > Products and Catalogs > Translation from the menu.
This opens the Manage Translation Jobs page, which is the hub of the Cartridge: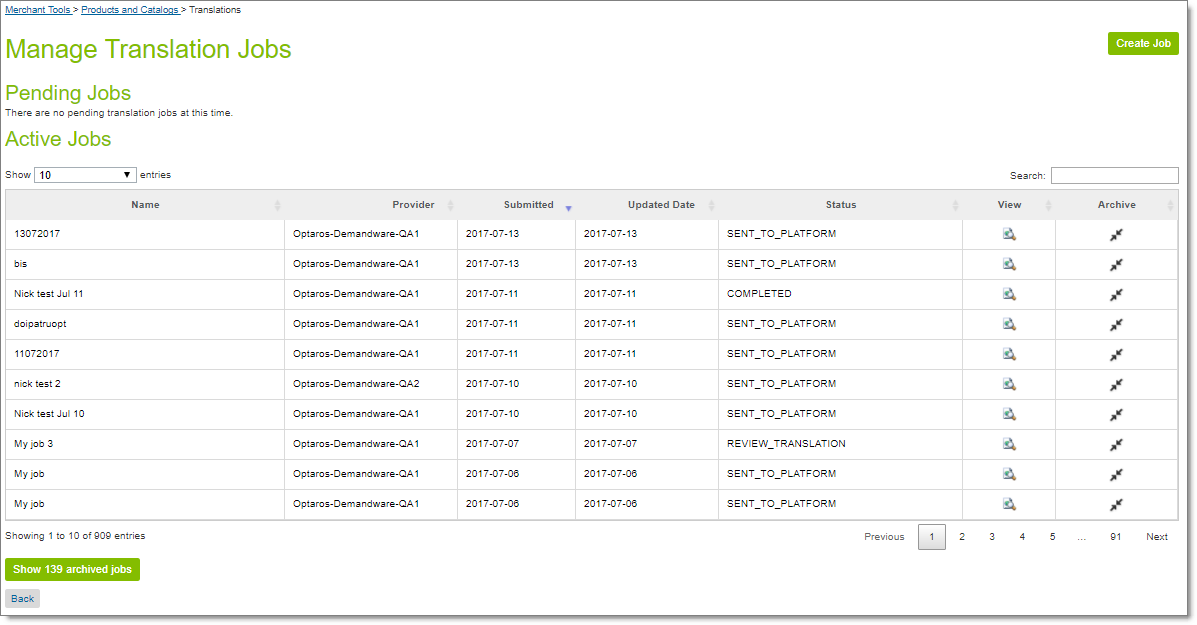 You click Create job in the top-right corner to create a translation job.
The Pending Jobs section displays translation jobs that have not yet been submitted for translation.
The Active Jobs section displays translation jobs that have been submitted for translation and that have not been archived.
You click Show X archived jobs (where X is the number of archived jobs) to display the Archived Jobs section, which displays the archived jobs.
In any section of the page, you click the icon in the View column to view additional information about the job and the items in the job.