Setting Service Credentials
To set service credentials:
In Salesforce Commerce Cloud, navigate to Administration > Operations > Services.

Click the Credentials tab.

In the Name column, click the links for the ClayTablet and ClayTabletFileMgr services.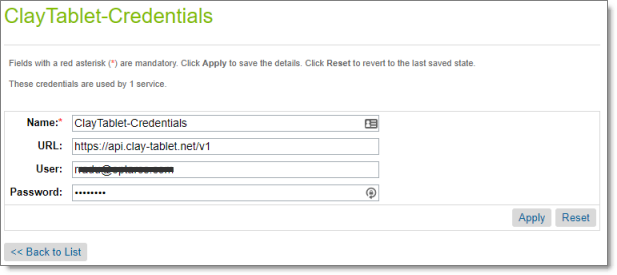 For each service, update the user and password with the those provided by Clay Tablet, and click Apply.