Adding One Item to the Cart
Adding One Item to the Cart
You can add one item to the Cart, so that later you can submit it to the Connector. For an explanation of using the Cart to submit content to the Connector, see Submitting Content to the Connector via the Cart.
To add one item to the Cart:
In the location for the item, click the Translate tab.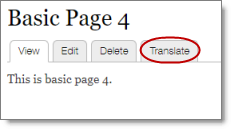 The Translation of page opens.

This page displays all the languages set up for your site.
In the example above, the source language of the content is English. German is also set up for your site, but there is no German language version.
Select the check boxes for the languages to translate, and click Add to cart.
A message at the top of the page states that the content source was added to the Cart.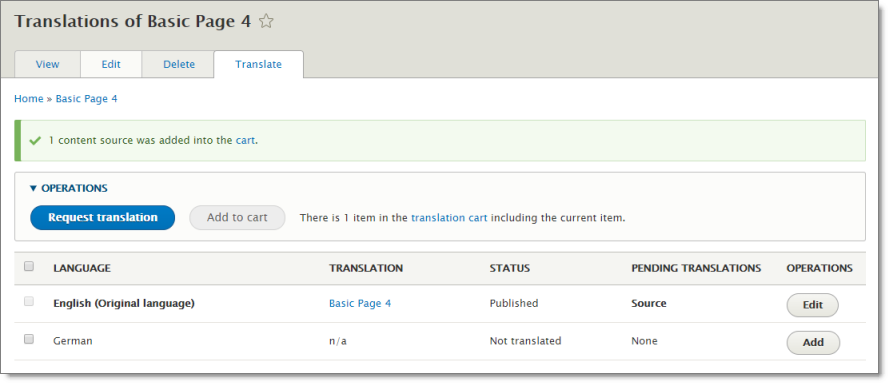 You can click the cart link in the message to open the Cart and view the contents.
For detailed instructions on viewing and sending out items from the Cart, see Submitting Items in the Cart to the Connector.